Long Island Youth Summit April 8, 2016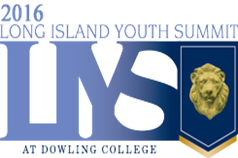 The 7th Annual Long Island Youth Summit April 8, 2016
The Summit will bring together over 300 talented high school students for a day of interactive workshops with experts in the fields of medicine, environment, business and the economy, and leadership. The Summit offers students a unique opportunity to represent their high school and the youth of Long Island.
The participation in this program is free for high school students and teachers; there are no costs involved in submitting projects.
This year's issues and subtopics are:
You will find everything you need to participate in the Summit at www.dowling.edu/youthsummit. Sponsorships are still avaiable!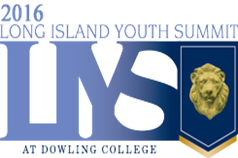 is brought to you by:

 Richard Kessel