Please join us for the 2019 Smart Growth Summit on Friday, December 6th! Sponsorships and Tickets are now available!
Please Join Vision Long Island for the
2019 Smart Growth Summit!
Friday, December 6th, 2019 – 8:00 AM to 4:00 pm
Crest Hollow Country Club

The 18th Annual Smart Growth Summit is an event that will feature networking, a trade show, workshops, technical worksessions, a youth summit, and plenary sessions on regional and local issues facing mixed-use development. Every year we bring together over 1,000 civic members, chambers, developers, environmentalists, design professionals, academics, not-for-profits, young people and federal, state, county, town and village officials from Long Island and the region.
We want this year to be our biggest summit yet, so become a sponsor and help us bring Smart Growth to our communities!
Contact us at events@visionlongisland.org or 631-261-0242 for more information.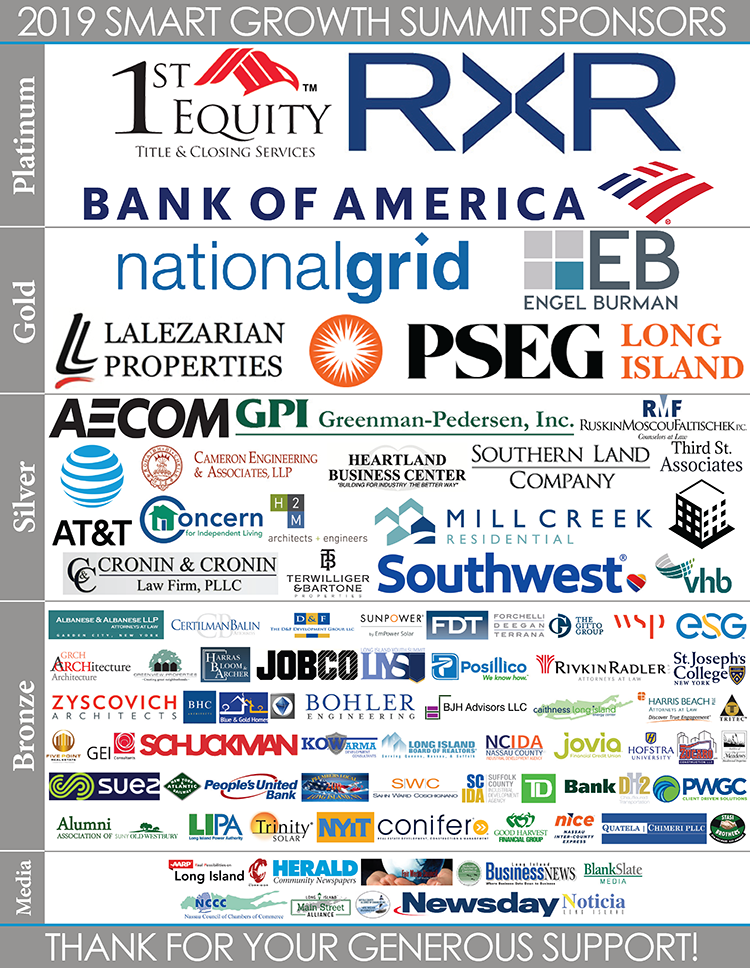 You can view a PDF version of the flyer here.